December 16 at 11-16 is the premiere for the new Christmas market at Salnecke castle, Orsundsbro! In the large greenhouse below the castle, historical and modern food crafts are emerged before the Christmas table - cheese, sausage, bread, Upplandskubb. In addition, we complement with high-class, local crafts and activities around the castle.
A 17th century castle in a historic village which is one of the country's most lively areas for food crafts, close to Stockholm, Uppsala, Västerås and Enköping. What could be a better place for a historic Christmas market?
Crafts for the Christmas table
Christmas is the most important food weekend of the year. Still, it is not always easy to trade the local food craft, and it is easy that it will be a bit more boring than we want on the Christmas table. At Salnecke Castle's Christmas Market you will find the authentic food craft from Fjärdhundraland, and fine, genuine craftsmanship to decorate tables and cabin with!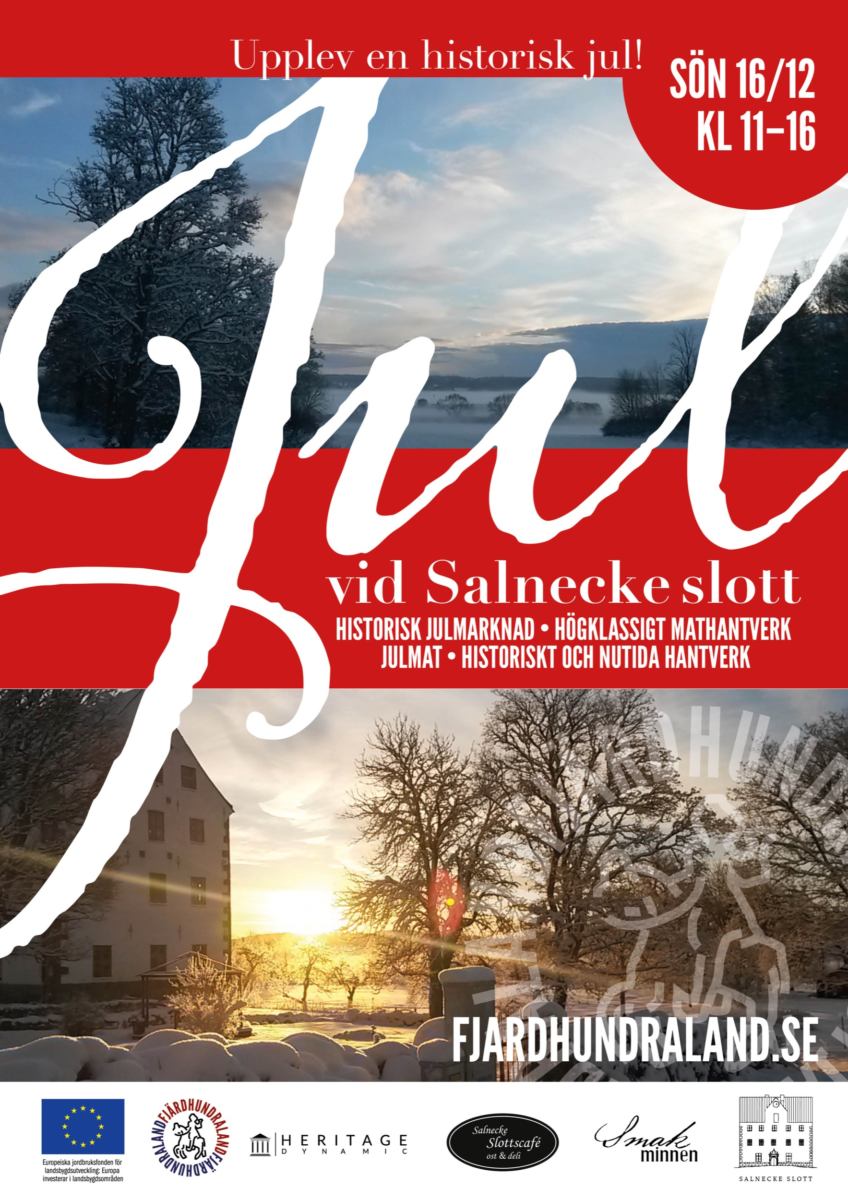 History and present
You will be able to shop and try out products with a historical connection - but also contemporary food crafts and crafts with quality.
Salnecke castle café also keeps open, serves food and coffee and sells Skogsbacken's good cheeses and other local food crafts.
Keep track of this page for updates in the program!
Contact
Gunnar Öhrnell
Heritage Dynamic
[email protected]
Tel 070-491 58 78
Marloes Öhrnell
taste Memories
[email protected]
Tel. 0736-300 259
The project Historical food in Fjärdhundraland is financed by the Rural Development Program through the Swedish Board of Agriculture with co-financing from Region Uppsala, Enköpings Municipality, the County Administrative Board Uppsala County and the Swedish Church (Lagunda Parish).
Questions about the project are answered by Gunnar Örnell, [email protected], 070-491 58 78.