× This page is partially auto-translated.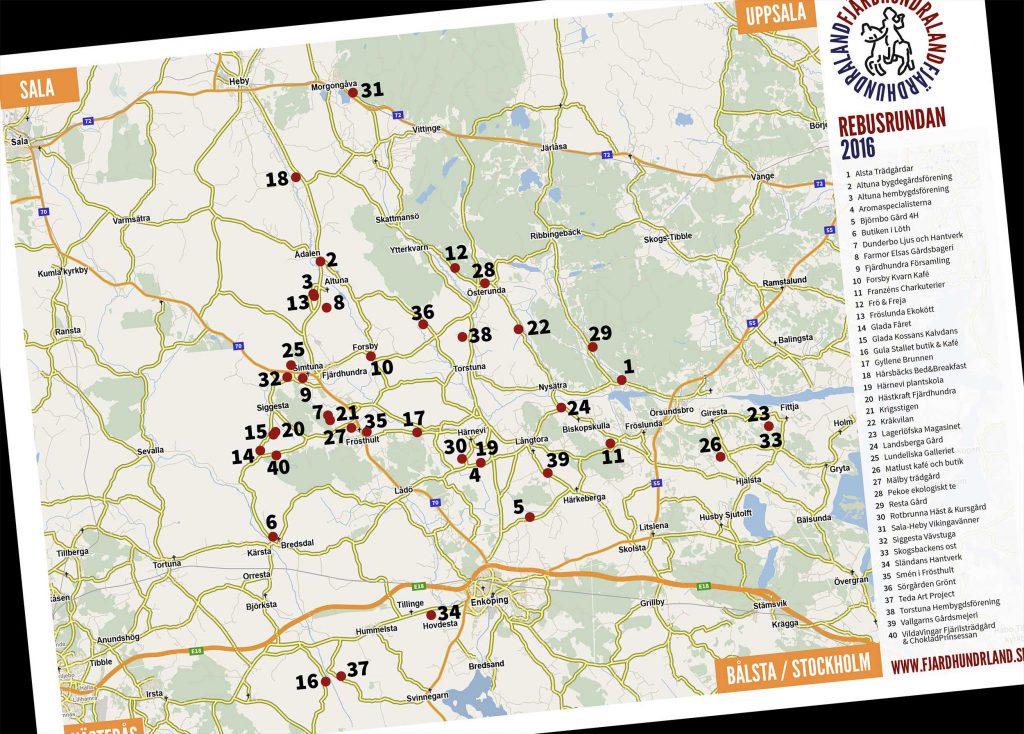 Fjordhundraland uploads with record many destinations during this year's Rebus Round!
The Rebus Round is an excursion in beautiful Fjärdhundraland (between Enköping, Västerås, Sala, Uppsala and Stockholm), where you solve the rebus at the same time as you check in farm shops and other visitor destinations.
The round of races goes off sun 7/8 and sun 14/8 at 11–17.
Here are starting card and map [PDF].
Here you will find everyone Cast.
Here is all you can win.
Here You leave your solutions.
You start where you want, at one of the participants.
Go to those you find interesting.
There is a rebus in every place.
Solve the rebus at every place, while checking what is on offer.
For each round of five rebuses you solve, you get a winning chance in the draw of the nice prizes from the participants. Ten correct rebuses give two chances for profit etc.
After the round of rebus you can Leave your solution here no later than Tuesday 16 August or post to Carl-Erik Ekblom, Frösthults-Brunnby 11, 749 72 Fjärdhundra.
You can also submit your answers to any of the participants on the rebus round.