Today, Sunday May 12, at 1 pm, will receive this year's lamb Crow Vilan their names. The name competition has been going on for several weeks and today we finally get to know what they are going to be called.
Both lamb and sheep are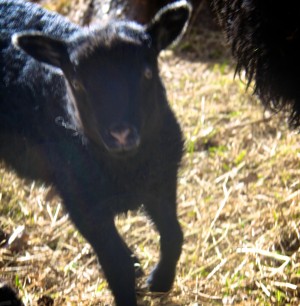 happy that good, green grass is finally growing in the gardens and we will certainly be invited to many happy crowns.
Of course there is plenty of coffee to buy too! Welcome!