× This page is partially auto-translated.
Grazing and Fencing Day
On Maundy Thursday, 1/4, we have a 15% discount on the entire range in the store in connection with the Grazing and Fencing Day. Open 07: 30-18: 00. We offer coffee.
Feed and litter for horses, cats, dogs, chickens, rabbits, sheep, pigs and cattle.
Accessories for the farm, stable, horse and rider.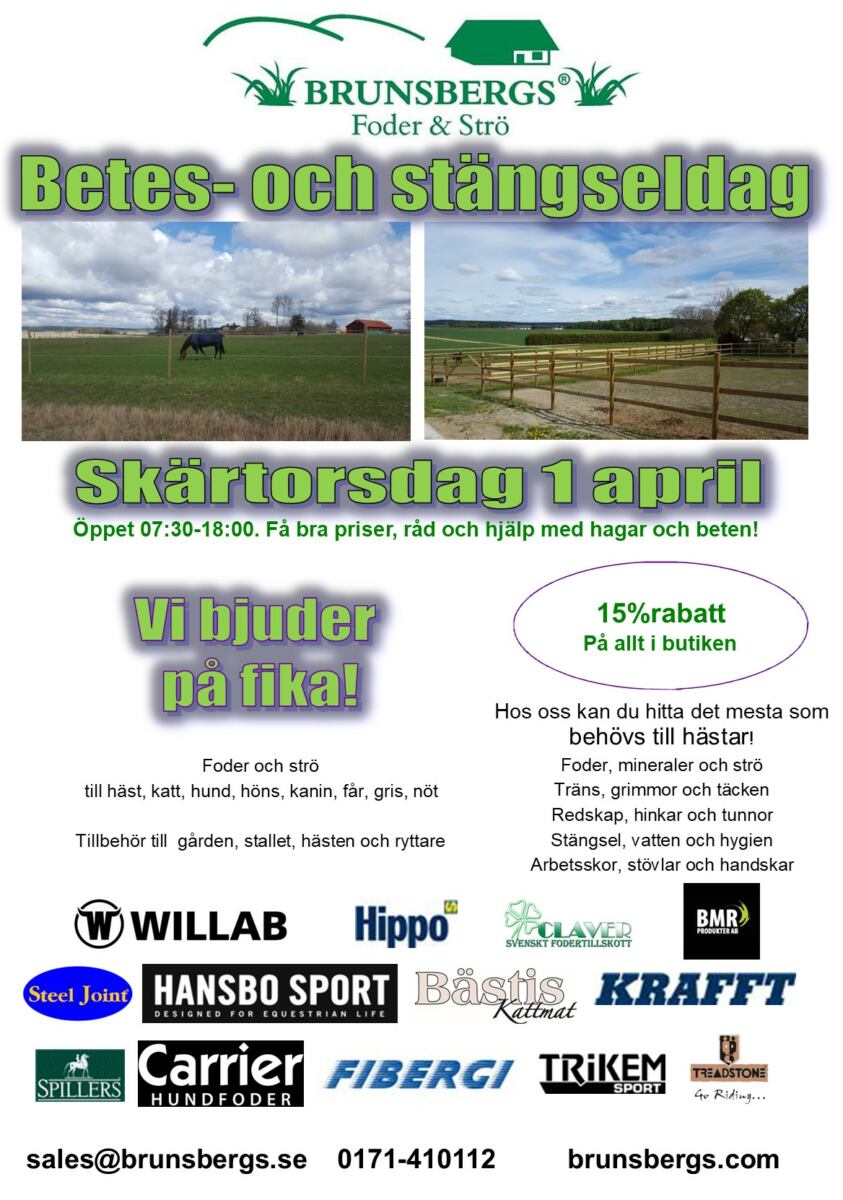 Measures due to Covid-19
We are healthy and cold-free and welcome you who are too. As everywhere, we keep our distance, which is quite simple in our store. Only one customer at a time in the office when paying. Feel free to pay with Swish.