× This page is partially auto-translated.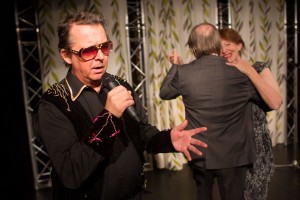 On Friday, March 14 at 7 pm, Panikteatern will visit Frösthult's village yard and play Loved Elvis
A theater performance of dreams and crass reality, of hopes, of reconciliation, of what we wanted and of how everything became. A little heart and a little pain, a dose of comedy and a splash of tragedy, and the whole arrangement to the accompaniment of Elvis Presley's immortal music.
Photo: Staffan Claesson
More info on https://www.frosthult.se/kommande_aktiviteter.html